Regular price
Sale price
$180.00
Unit price
per
Sale
Sold out
This session is a deeply caring, healing experience. 
Support during & after difficult experiences
Comfort negative emotions & thoughts
Reconnect to your self and others
Soothe physical symptoms
An intuitive healing with hands-on connection to achieve deeper and more profound emotional releases. This is a gentle, comforting approach to energetic healing where physical connection helps to promote health, self-love, peace and grounding.
Connection Healing combined with Reiki, Ashati & Alsemia Energetic Healing syncs and co-regulates our nervous systems, creating feelings of calm, peace and safety. The method provides holistic - whole, complete - nurturing and revitalising of the physical, mental, emotional and energetic bodies.
Feel incredibly cared for, safe and nurtured

Resets the body to a state of calm & tranquility 

Improves sleep and reduces anxiety
Relieves physical symptoms by clearing energetic blocks
Such a wonderful session for people with anxiety, feelings of disconnection, discontentment, and inability to focus. Sleep issues and physical symptoms are relieved too.
Intuitive Connection Healing
Hands are placed on the body to clear Chakras and discover areas of stuck energy, from crown to toes. This isn't tantra, taoism, or sexual. It's a gentle, respectful non-demanding healing touch which promotes stillness and calm, and a deep sense of connection, belonging and emotional stability.
Energetic Healing
Ashati, Alsemia & Reiki are transformative healing energies which restore and nourish mental, emotional and physical health by unblocking energetic pathways and balancing Chakras. Energetic healing has successfully treated people with many different conditions for thousands of years and recently modern science has shown relaxation techniques improve our physical, mental and emotional health.
- Anxiety & depression
- Insomnia & exhaustion
- Stress
- Trauma & difficult experiences
- Physical aches & pains
- Digestive disorders
- Autoimmune conditions
What happens:
The energy healer channels Reiki, Ashati & Alsemia energies as required to flow into the aura and body, usually starting with the seven main Chakras and then intuitively in areas where healing is required to clear any heavy, stagnant and negative energies. Most people feel these areas too during the session, and we will talk about what they could be and ways you can continue your healing at home.

This is a beautifully relaxing technique which people can feel during the treatment, sometimes really powerfully. Tingles, waves of energy, physical lightness, out of body experiences...!

Ashati, Alsemia and Reiki energetic healing continues for hours or even days after, and usually takes about a week for the body and mind to integrate the new energies. You may experience old memories and emotions resurfacing as they come up to clear. The layers may need unveiling through several sessions, and as you go through the process you'll experience more peace and serenity, a greater sense of calm and control over your life, and ultimately improve long term physical, emotional and mental health.

View full details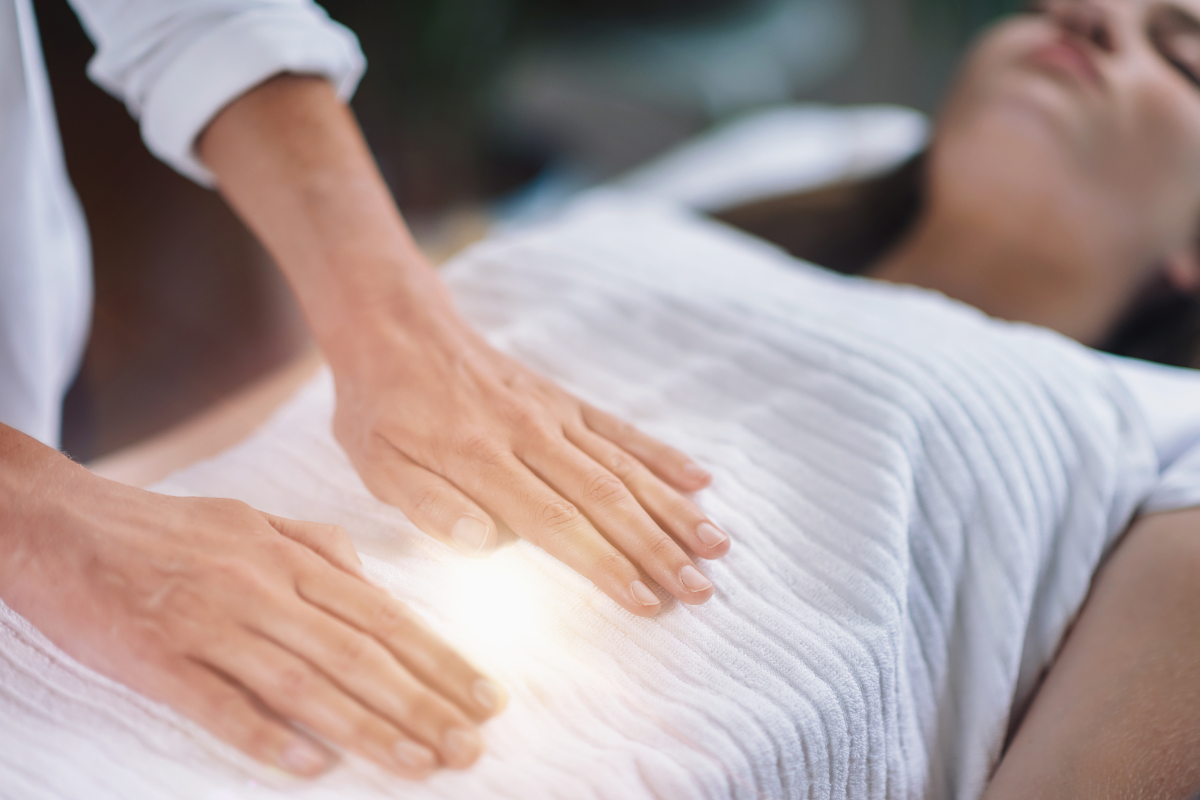 OMG...I'm practically pain free!
Just incredible! Thanks Ruth!!
I felt grounded, at peace and more present in my body
Received a spiritual healing from Ruth...serene & relaxing atmosphere... Ruth used a hands on healing technique, which I found deeply relaxing & gave me a sense of a beautiful energy travelling throughout my body. After the session I felt grounded, at peace and more present in my body. Highly recommend!